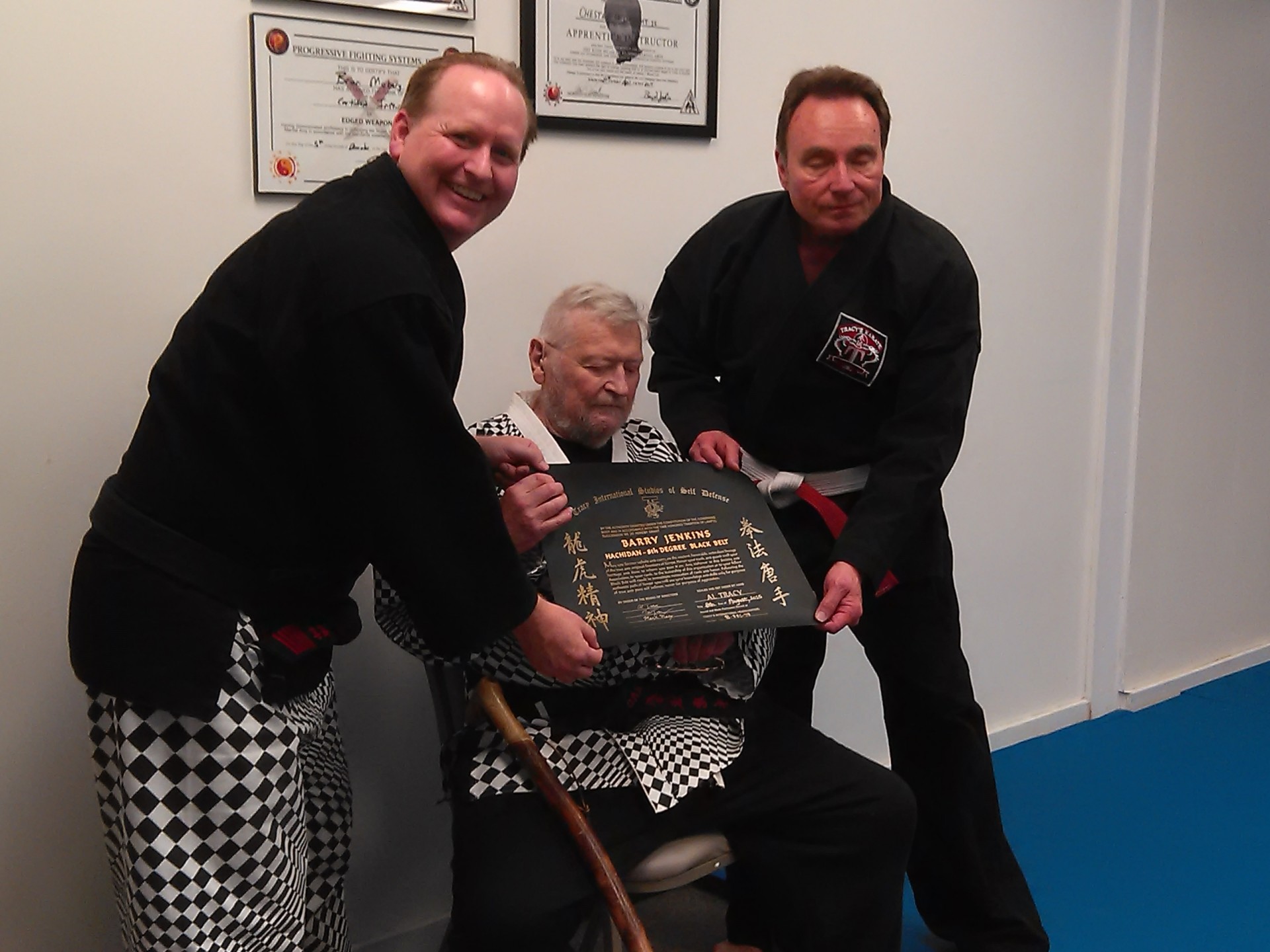 PRODUCTS
To aid in your training we offer DVD'S , Manuals and Clothes. Learn online live with Mark Tracy using Skype.
SEMINARS
Learn the ancient Art Of Kenpo from Senior Grandmaster Al Tracy and his son (10th Degree Black Belt ) Mark Tracy



FAMILY TREE
Check your royal linage. It is exciting to know your part of Kenpo History!
Showcase Studios
These are fantastic studios that we highly recommend. We are proud of their high standards. Here is a picture of Grandmaster Mark Tracy with Chester Hobbs II at the Tracy's Karate Studio in Davis, Ca.
Online Training
Learn online with live private lessons with Grandmaster Mark Tracy using Skype.

You can get a copy of these books in the online store.
OFFICIAL TRACY'S KARATE WEBSITE
Hosted by Grandmaster MARK TRACY son of Great Grandmaster AL TRACY