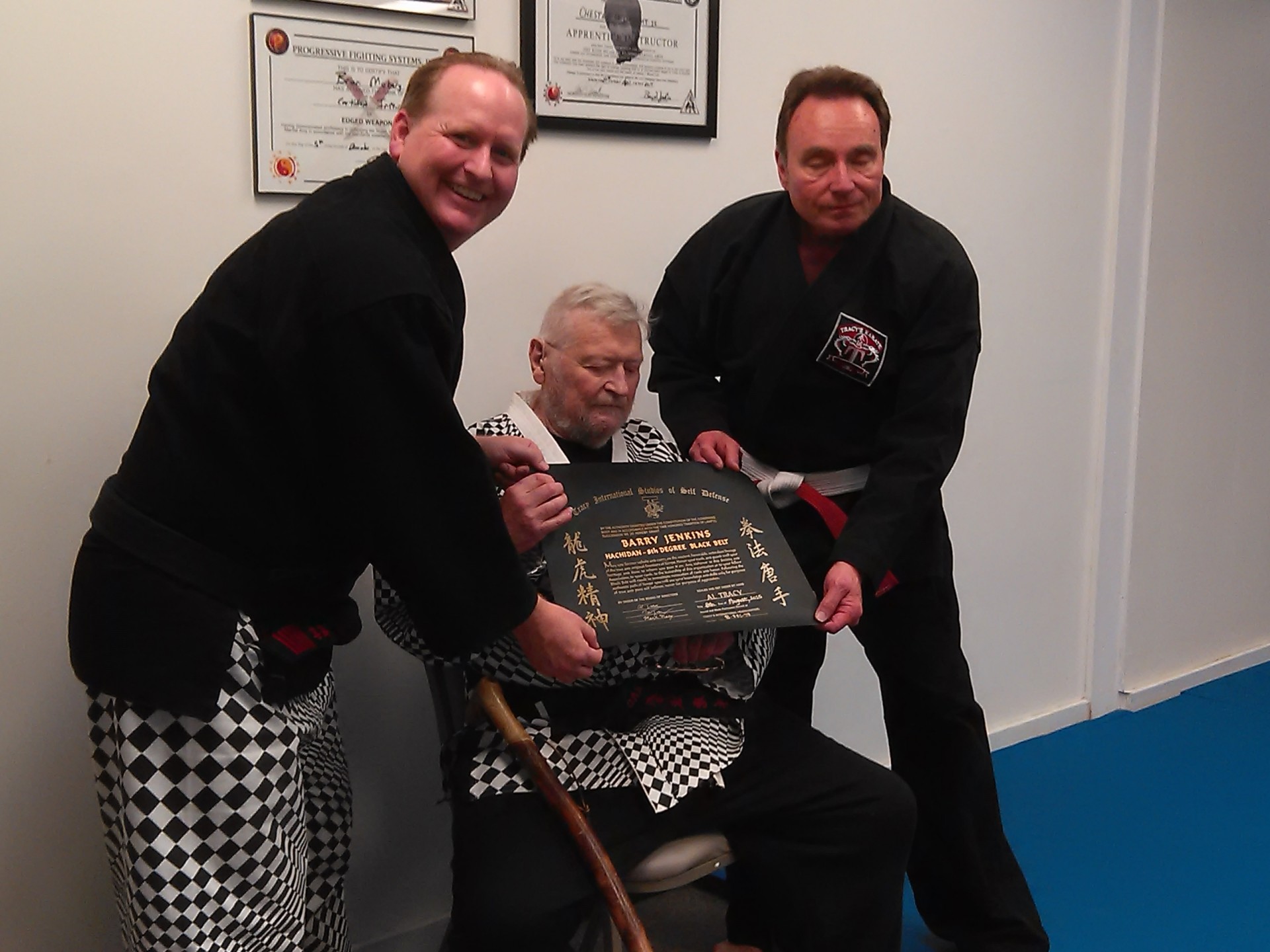 PRODUCTS
To aid in your training we offer DVD'S , Manuals and Clothes. Learn online live with Mark Tracy using Skype.
SEMINARS
Learn the ancient Art Of Kenpo from Senior Grandmaster Al Tracy and his son (10th Degree Black Belt ) Mark Tracy



FAMILY TREE
Check your royal linage. It is exciting to know your part of Kenpo History!
Online Training
Learn online with live private lessons with Grandmaster Mark Tracy using Skype.
The Historic Tracy's Checkered Gi Tops are here. Cost $110 for the top and $70 for the pants. Call Grandmaster Mark Tracy to place your order.
(813) 397-7607
The new " Tracy's Karate Self Defense For Women" book is here. It has 11 of the best Tracy's Karate moves for some of the most common attacks. This book has color photos. It is also full of theory and practical examples. The cost is $25 and you can order it on the online store.