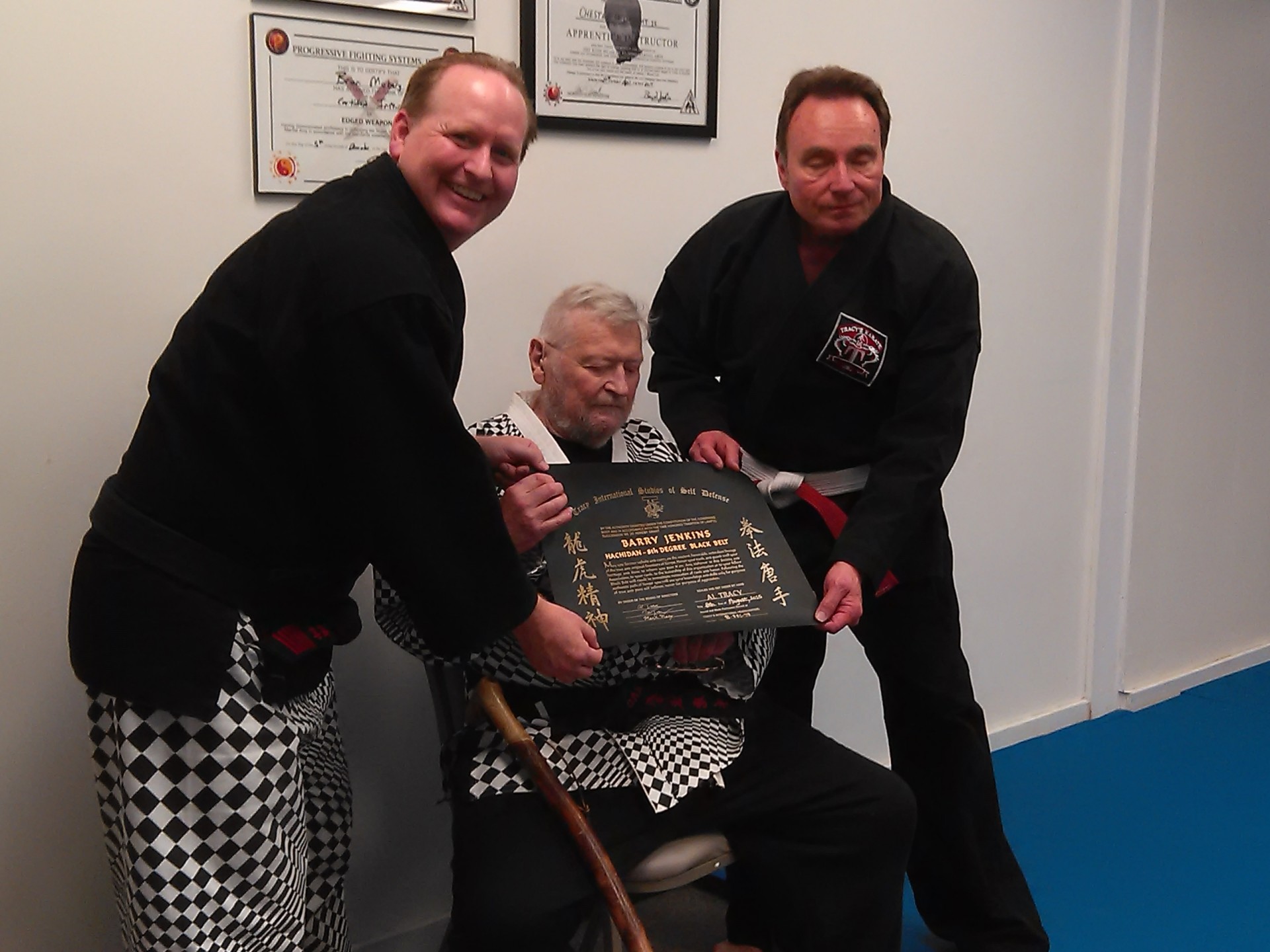 PRODUCTS
To aid in your training we offer DVD'S , Manuals and Clothes. Learn online live with Mark Tracy using Skype.
SEMINARS
Learn the ancient Art Of Kenpo from Grandmaster (10th Degree Black Belt ) Mark Tracy. Check out the upcoming GGM AL TRACY TRIBUTE/ELITE TRAINING SEMINARS on the calendar page. Contact Grandmaster Mark Tracy to book a seminar.



FAMILY TREE
Check your royal linage. It is exciting to know your part of Kenpo History!
The New Flame Certificate and Diploma
Order the new flame diploma with the official seal. You can order the 11X17 diploma or a 16X20 diploma. The ones that are shown are 16X20. You can also order a School Certificate
(813 )397-7607

Check out the new It's Tracy's Karate Online News Flash. By popular demand you will be able to get daily information online. It will be like a daily online newspaper. You can hit the News Flash Section on to of the website.
You can learn online directly using Skype with Mark Tracy. It is exciting to be able to teach students around the world. Tracy's Karate has been a leader in online learning for 13 years. Imagine you can learn with private lessons in your home. Here I am with dad as a young boy at our home in San Jose, Ca. Dad promoted me to Black Belt on the 20th of May. This is a picture of the Tracy Family (Tina, Al, Mark, Frances Ann Tracy, and Rocky the Bull Terrier) on vacation in Canada.
The new Tracy's Karate Studio in Crestwood, Il "Chicago Area" is amazing. It was a privilege to visit and teach at the Studio. Great job Dan, Lisa,and Ted!
.A young AL and Frances Ann Tracy. Frances was an early Tracy's Karate Student. She was there to help Tracy's Karate grow with her husband Al.
Graduation Day at
The University Of Kentucky
May 8th of 1994
Barry Jenkins Sr. is the Tracy's Karate Instructor of the week.