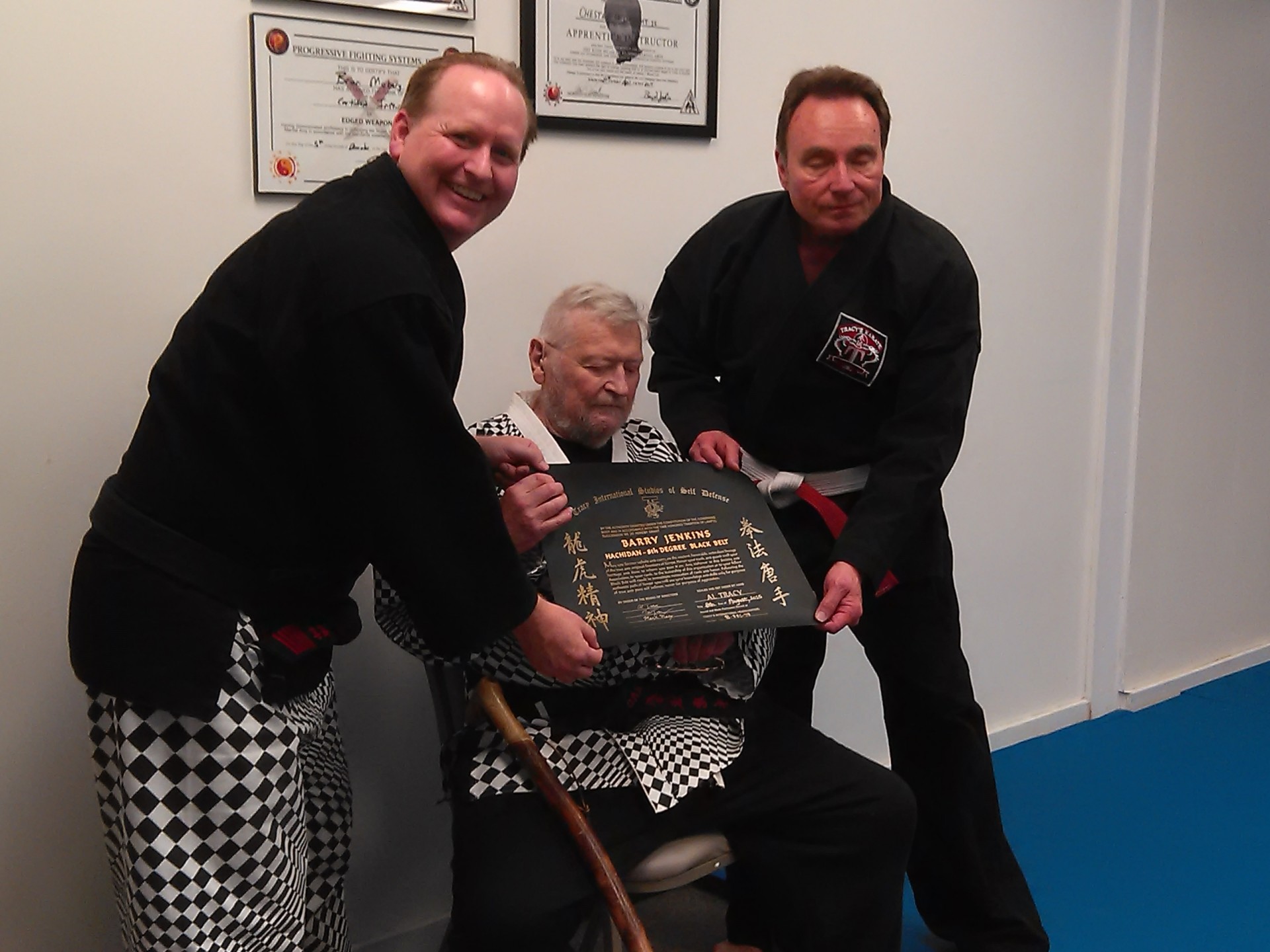 PRODUCTS
To aid in your training we offer DVD'S , Manuals and Clothes. Learn online live with Mark Tracy using Skype.
SEMINARS
Learn the ancient Art Of Kenpo from Senior Grandmaster Al Tracy and his son (10th Degree Black Belt ) Mark Tracy



FAMILY TREE
Check your royal linage. It is exciting to know your part of Kenpo History!
Online Training
Learn online with live private lessons with Grandmaster Mark Tracy using Skype.
The Historic Tracy's Checkered Gi Tops are here. Cost $110 for the top and $70 for the pants. Call Grandmaster Mark Tracy to place your order.
(813) 397-7607
OFFICIAL TRACY'S KARATE WEBSITE
Hosted by Grandmaster MARK TRACY son of Great Grandmaster AL TRACY
Happy Birthday Grandmaster Gary Toppins!
Thank you for hosting The GGM Al Tracy Tribute Seminar at your Riverside, Ca studio on Feb 17th. It was an honor to teach at East Wind Martial Arts.
KEEPERS OF THE FLAME JULY 13-15, 2018 DALLAS, TX
3 DAYS OF KENPO AND MARTIAL ARTS BASED SEMINARS
Hosted by Grand Master Nick Chamberlain
www. DallasKenpo.com or call 214.351.5367