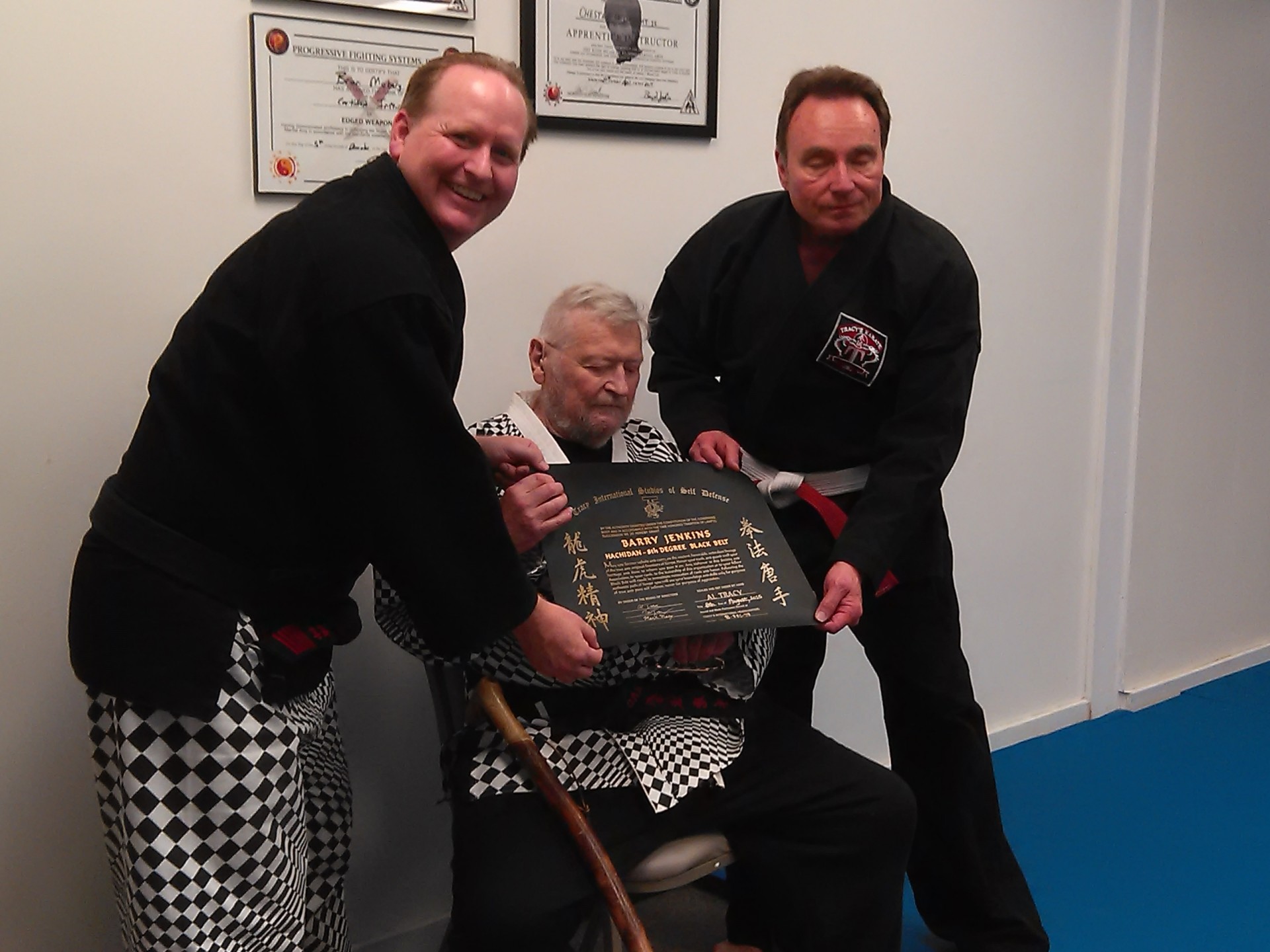 PRODUCTS
To aid in your training we offer DVD'S , Manuals and Clothes. Learn online live with Mark Tracy using Skype.
SEMINARS
Learn the ancient Art Of Kenpo from Grandmaster (10th Degree Black Belt ) Mark Tracy. Check out the upcoming GGM AL TRACY TRIBUTE/ELITE TRAINING SEMINARS on the calendar page. Contact Grandmaster Mark Tracy to book a seminar.



FAMILY TREE
Check your royal linage. It is exciting to know your part of Kenpo History!
The New Flame Certificate and Diploma
Order the new flame diploma with the official seal. You can order the 11X17 diploma or a 16X20 diploma. The ones that are shown are 16X20. You can also order a School Certificate
(813 )397-7607

Tracy's Karate is Worldwide. I have been informed that it is being taught in to children in Nepal!

Grandmaster Mark Tracy is supervising the expansion of teaching in Kentucky, Ohio, Missouri , Nevada, California, Michigan and Washington. Can Tracy's Karate be added to existing studios that teach other forms of the Martial Arts? The answer is Yes! If you are interested in adding Tracy's Karate you can contact Grandmaster Mark Tracy. Students are also learning online using Skype.
Order a Tracy's Karate Checkered Gi.
The new K6 Kata DVD is available. GGM Al Tracy works with his son Mark with the katas Short 1, Long1, Short2, Short 3, Long 3 ,and the Book Set. It was filmed in Lexington, Ky. This is a great way to learn! $29
The New Book About Al Tracy. Get a copy on the online store. $39
The Al Tracy Motor City Tribute Weekend and Grand Opening of Raven's Rook Martial Arts Aug 23rd-25th! There will be Seminars, Testing and Filming. We are excited to have an award winning photographer. Come be part of history. We will be filming the new Tracy's Karate Books.
AL Tracy
His Life And Legacy

By his son Mark Tracy
The New Tracy's Midwest Regional Headquarters Will Be Hosted By Grandmaster Tim Golby in St. Louis, Mo. Thank you for all you do. Grandmaster Tim Golby is celebrating 50 Years at the same studio in St. Louis!