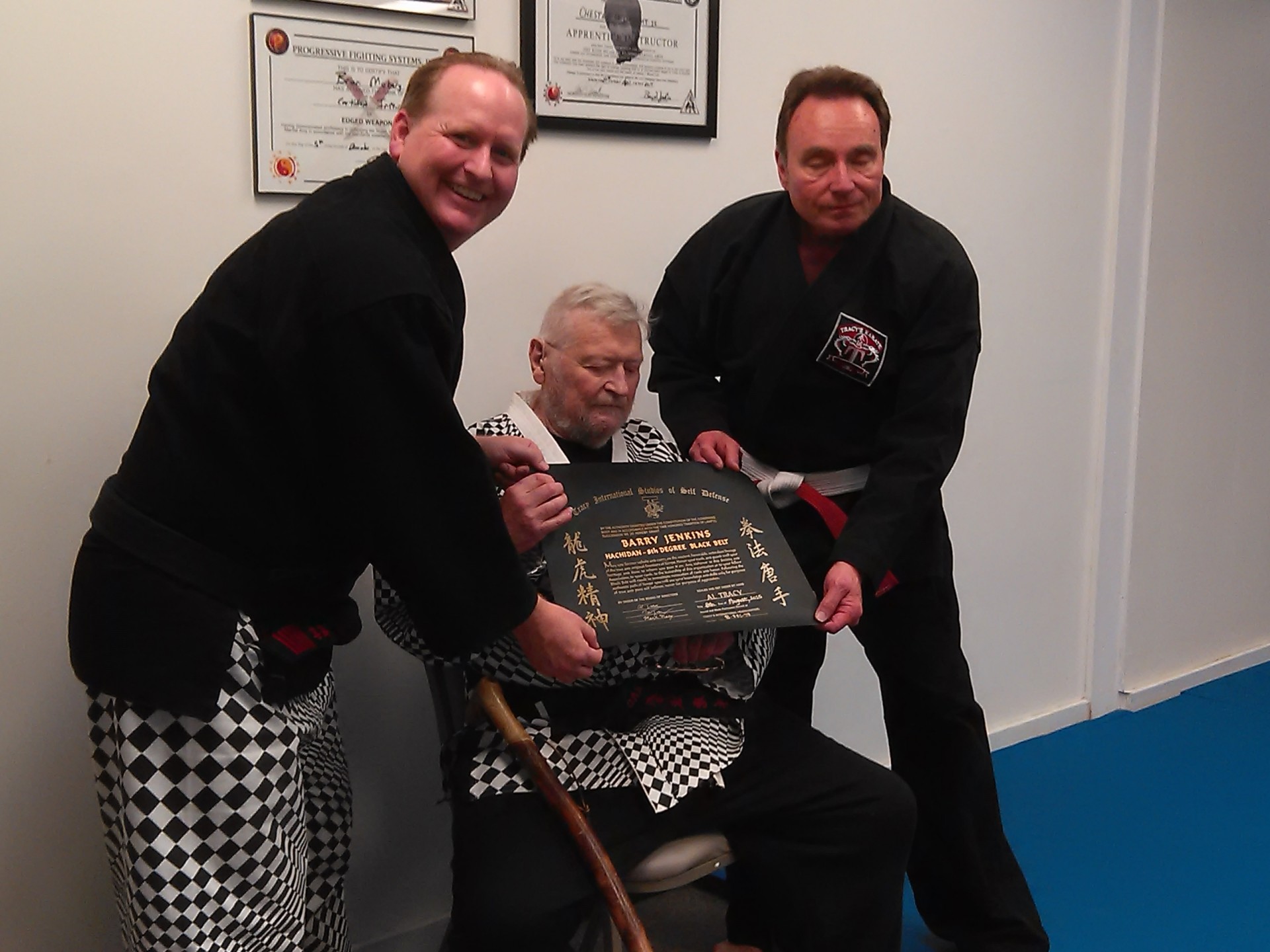 PRODUCTS
To aid in your training we offer DVD'S , Manuals and Clothes. Learn online live with Mark Tracy using Skype.
SEMINARS
Learn the ancient Art Of Kenpo from Grandmaster (10th Degree Black Belt ) Mark Tracy. Check out the upcoming GGM AL TRACY TRIBUTE/ELITE TRAINING SEMINARS on the calendar page. Contact Grandmaster Mark Tracy to book a seminar.



FAMILY TREE
Check your royal linage. It is exciting to know your part of Kenpo History!
The New Flame Certificate and Diploma
Order the new flame diploma with the official seal. You can order the 11X17 diploma or a 16X20 diploma. The ones that are shown are 16X20. You can also order a School Certificate
(813 )397-7607

Tracy's Karate is Worldwide. I have been informed that it is being taught in to children in Nepal!

Grandmaster Mark Tracy is supervising the expansion of teaching in Kentucky, Ohio, Missouri , Nevada, California, Michigan and Washington. Can Tracy's Karate be added to existing studios that teach other forms of the Martial Arts? The answer is Yes! If you are interested in adding Tracy's Karate you can contact Grandmaster Mark Tracy. Students are also learning online using Skype.
AL Tracy
His Life And Legacy

By his son Mark Tracy
The New Tracy's Karate Southeast Regional Headquarters is at Warrior Martial Arts in Virginia Beach, Va. It will be hosted by Barry Jenkins Sr !
We have Hoodies!
Check out the online store for other fantastic items.
TRACY'S KARATE GATHERING OF EAGLES
LAS VEGAS
February 2021!
Great Job Wayne Woodard On Your Promotion to Sandan 3rd Degree Black Belt!
The New Tracy's Karate DVD Vault. Protect Your Collection. You

can

order a set Yellow-1st Black.